Halo teman-teman, pada postingan kali ini saya ingin berbagi sedikit informasi kepada pengguna produk switcher blackmagic, seperti tipe Blackmagic Television Studio HD, Blackmagic Atem Mini, Blackmagic Television Studio 4K, dan sejenisnya bahwa ada sebuah software yang bisa teman-teman menfaatkan untuk menjadikan smartphone sebagai tally light wireless.
Switcher viewer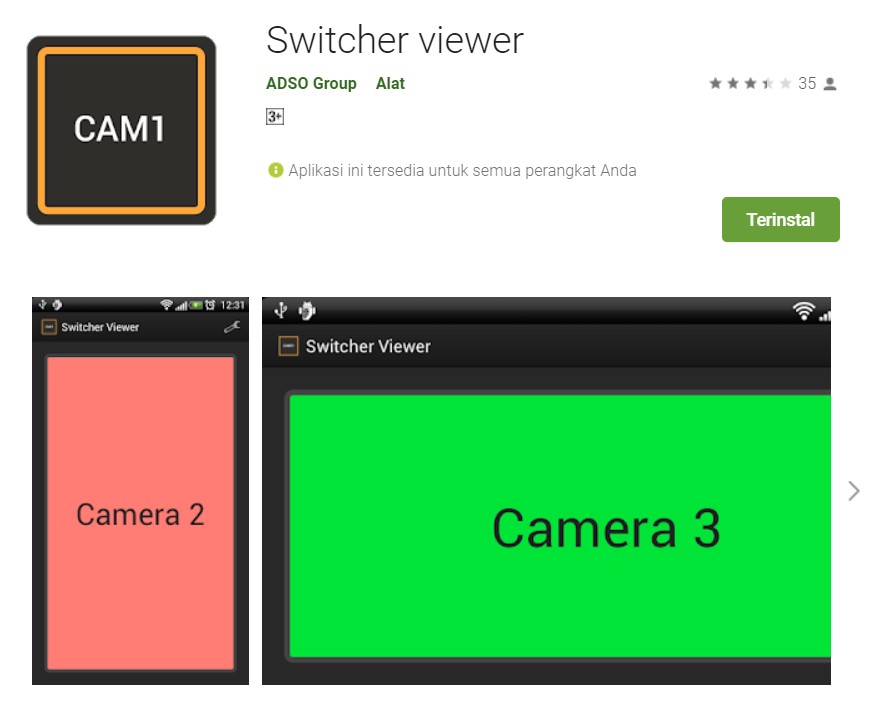 Nama aplikasinya yaitu "Switcher viewer", aplikasi ini ada di playstore android, jadi teman-teman pengguna android bisa menggunakan. Oh iya, aplikasi ini berbayar ya, tidak terlalu mahal kok, cuma 20rban..
Download Software Switcher Viewer APK
Requirements: Minimum software version 4.2 (Firmware 2.12).
The application tested with ATEM Software Control 6.6 (firmware version 2.18).
How connect your phone or tablet to ATEM:
You need to connect your ATEM to Wi-Fi router with Ethernet cable. After that you need to connect to Wi-Fi router on your device and set your ATEM IP in the App.
It is important that IP address of your phone (that is given by DHCP router server) is in the same subnet. Example for us:
Router IP: 192.168.1.1
Router DHCP enabled and range 192.168.1.30-192.168.1.200
ATEM Switcher IP: 192.168.1.240
Phone IP: 192.168.1.34
Oh iya, nantikan nanti akan saya demokan bagaimana cara menggunakan software ini/smartphone android menjadi tally wireless video switcher. Pantau di youtube.com/batamkamera